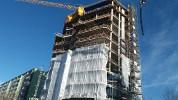 Framework and wall elements
We manufacture products of up to 1.7 m in height, 10 m in length, and 10 t in weight. Our main products include balconies, posts, beams, one- and three-wythe plinth course and panels, foundations, and lintels.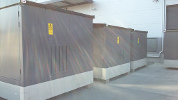 Special foundations
We manufacture custom-order foundations for module and transmission network substations.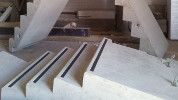 Staircases
We manufacture a variety of straight staircases, staircases with landings on both sides, winding stairs and stairs with terrazzo stair treads.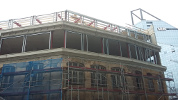 Other products
Cold storage curbstones, corneces, bulk material supporting walls, advertisement stands, wells, foundation footings, equipment foundations etc.